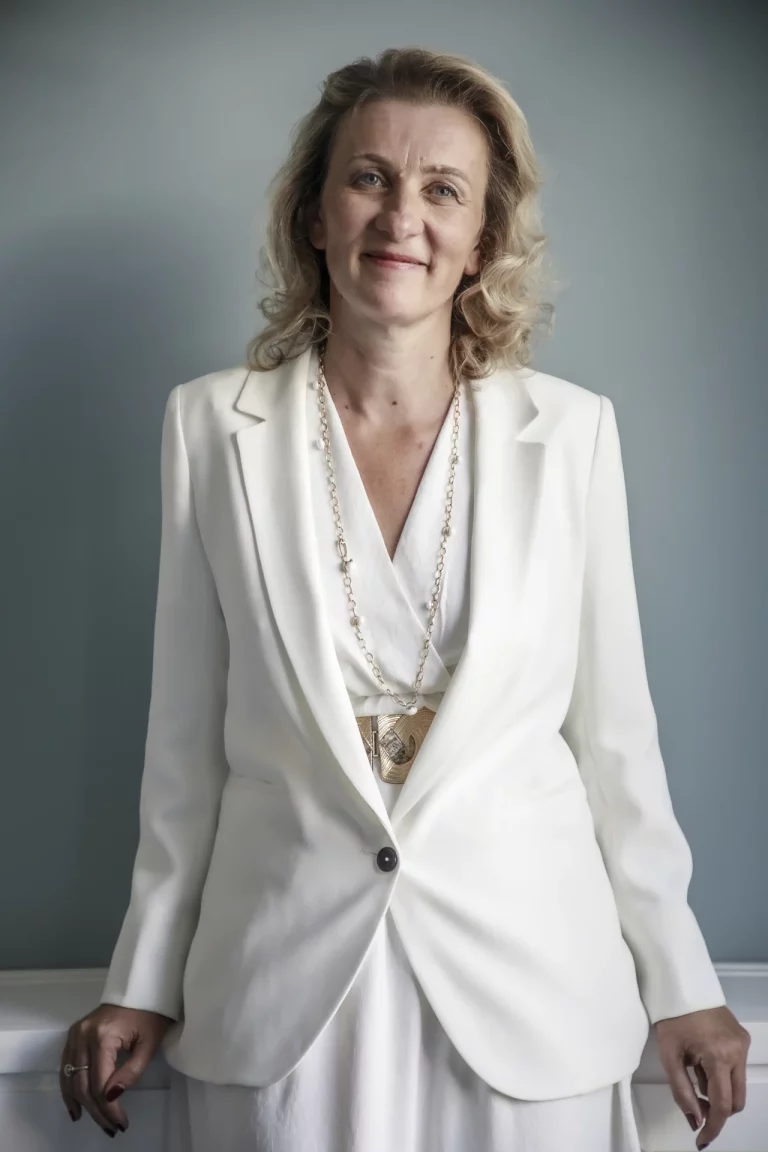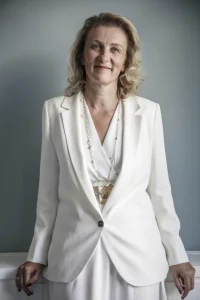 Marijke Granier-Guillemarre
Marijke Granier-Guillemarre founded MGG Legal in April 2010. She established the Ellint network in 2013.
Working in French, German and English, Marijke has extensive experience in the employment aspects of corporate reorganisations and labour relations in the context of these operations.
She assists French and foreign groups in relation to the buyout, reorganisation and sale of companies and advises foreign companies wishing to set up business in France.
She has gained considerable experience in employment matters in regulated state-owned companies.
Marijke also specialises in CSR, the prevention of employment risks and in officers' liability, in particular during crisis or risk situation, as well as in optimising the remuneration of officers especially in the context of LBOs.
Her main clients come from the industrial, transport, metallurgy, IT, tourism and financial sectors.
She lectures as part of the Corporate Law Masters at the University of Tours. She regularly publishes articles on labour and employment law.
She is a member of the following associations: AvoSial, ACE (Avocats Conseil d'Entreprise), ABA (American Bar Association), Lancaster and EELA (European Employment Lawyer Association)
Leading practitioner in Women in Business Law from 2017 to 2022
MGG LEGAL: Founder and partner since 2010
Sarrau Thomas Couderc (2006-2010) – Lawyer in charge of the employment law department (Partner from early 2008)
DentonWildeSapte (2001-2005) – Associate
Clifford Chance (2001) – Associate
Bureau Francis Lefebvre (1997-2000) – Legal practitioner, then Associate
Swearing in: March 1999
Post-graduate diploma in law and employment relations practices
(University of Montpellier)
L.L.M in private law (Universität zu Köln, Deutschland)
Qualified as a French "avocat" (Bar School – 1999)
Languages: French, English, German
Ce qu'il faut retenir de la réforme de l'assurance chômage (Cahiers Lamy du CSE, January 2020, n°199)
Modalités de consultation du CSE en cas de modification juridique de l'entreprise (Cahiers Lamy du CSE, June 2020, n°204)
Modalités de consultation du CSE et de licenciement collectif dans les entreprises en difficulté (Cahiers Lamy du CSE, September 2020, n°206)
Vaccination contre la Covid-19: comment impliquer les représentants du personnel ? (Cahiers Lamy du CSE, January 2021, n°210)
Quel est le rôle du CSE en cas de déménagement de l'entreprise ? (Cahiers Lamy du CSE, April 2021, n°213)
Les relations de travail à l'épreuve du numérique (Cahiers Lamy du CSE, May 2021, n°214)
En quoi consiste la RSE ? (Cahiers Lamy du CSE, July 2021, n°216)
Partenaires sociaux : comment développer une stratégie verte ? (Cahiers Lamy du CSE, April 2022, n°224)
Télétravail depuis l'étranger, comment anticiper et gérer les risques ? Réponses avec MGG Voltaire (Liaisons Sociales, 23rd March 2022)        
Individual and collective labour law
Corporate reorganisations
Relations with trade unions and employee representatives
Alternative forms of remuneration
Private life and GDPR
CSR
Employment criminal law
Social security law
Legal 500
Marijke Granier-Guillemarre is never too busy if you need her. She is highly experienced, very commercial and an excellent collaborator. (2021)   
Marijke Granier-Guillemarre is a clear leader in her field. She is incisive, clear, empathetic, responsive and technically excellent. (2020)
The firm is managed by Marijke Granier-Guillemarre, who demonstrates a 'real command of the international environment'. (2016)
Leaders League – Décideurs Magazine (2021, 2022)
Best Lawyers (2012 -2022)